Investing marijuana stocks is booming! There are several cannabis stocks you can buy and sell from companies that are engaged in the production and distribution of marijuana. But which stocks should you buy and isn't it just a hype?
In this blogpost I will take a closer look at investing in weed and which stocks you should keep an eye on.
How interesting is investing in marijuana stocks?
A few figures about the cannabis market. Statista expects that global spending for legal cannabis will grow from $24 billion in 2019 to more than $60 billion in 2024.
About three-quarters of this will be spent in the United States. And given that there are more and more states that want to legalize both recreational and medical use, that sounds logical.
This does not mean that you can just buy a few marijuana stocks and can sit back. Just a fun fact; At the end of last year, the North American weed index fell by 41%, while the S&P 500 "only" lost 20% in the same period.
This is comparing apples and oranges, but it shows you need to know what you're getting yourself into before you invest in cannabis stocks.
What types of marijuana stocks are there?
First let's list the different branches within the cannabis market, because not every company grows weed to sell it for a profit. There is a bit more to it.
For example, there are:
Companies that actually grow the plants and therefore produce and distribute weed. They also call them the "plant touching companies"
Pharmaceutical manufacturers and biotech companies that deal with the medical side
Suppliers of equipment and other supplies for the above companies
Companies that provide services for the above companies. Think of consultancy, market research, real estate, etc.
Regulation of weed is still a mess in America
Another important point to look at when investing in marijuana stocks is regulation. After all it's still a bit weird. In Canada weed was legalized at the end of 2018, but in the US it is still a controlled substance with no proven medical benefits. So it's illegal, just like heroin or XTC.
So the federal government in the US says it is illegal, but meanwhile more and more individual states are voting for the legalization of weed. Usually only for medicinal use, but also increasingly for recreational use.
That makes it all very confusing. Because what do you do if you use marijuana for medical purposes and you want to fly to another state where that is not allowed? Strange situations will occur.
For example TSA, which does security at American airports, says that they are not actively looking for it, but when they come across it they report it to the authorities. Check out this brilliant TSA post on Instagram…
You must keep an eye on those regulatory issues when investing in cannabis stocks. Of course less regulation is positive for the market, which means weed stocks can move up. But with the lack of clarity or tightening of laws, the value of your stocks could fall.
Stock exchange listings of marijuana stocks
The most famous cannabis stocks are listed on the Nasdaq, New York Stock Exchange and the Toronto Stock Exchange. Cronos Group and Canopy Growth were the front runners.
Apart from the big boys, there are also a lot of small weed stocks (penny stocks) that are traded over the counter (OTC).
There are also American companies that specifically opt for a listing in Canada, because the regulation there is more flexible.
Pay attention to this when investing in cannabis
If you want to invest in marijuana for the long term, you will have to do your homework. The tips below are especially important for long-term investing in marijuana stocks. Of course you don't need this for short trades based on technical analysis, except maybe to form a bias for a direction to take trades in.
Standard information for investors
You ALWAYS check these things before you make a long-term investment. It doesn't not only apply to cannabis stocks.
Revenue and profit growth (self-explanatory)
Stability (big or small fluctuations outside the normal economic cycle)
Competitive position (self-explanatory)
Debt to Equity Ratio (how do debts relate to equity)
Price to Earnings Ratio (share price compared to earnings)
Management (who's sailing the ship and what is their track record)
Dividends (self-explanatory)
For t (small) OTC stocks it can be difficult to do thorough research, because they have to publish much fewer figures and have less stringent requirements.
This does not automatically mean that OTC cannabis stocks are unreliable and you can certainly find some hidden gems among them.
Size matters with weed stocks
If you are looking for big and fast winnings, it is probably not smart to put your money in one of the established cannabis names. The well-known names in the marijuana market are more expensive to buy, but on the other hand you'll probably sleep a lot better at night. Because the bigger the company, the greater the chance that they will still exist when you wake up tomorrow.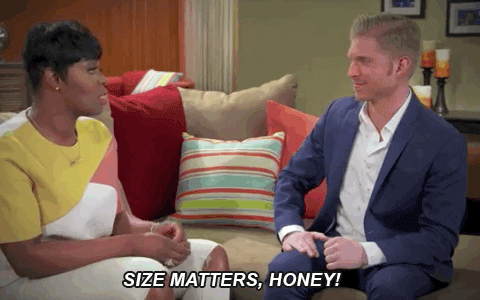 With the smaller guys you have to carefully consider whether the chance of a big profit is worth the risk, compared to weed stocks that have already proven themselves.
Location and export options
There is enough trade in Canada and the US for current businesses to grow, but that can change quickly. Within a few years there is a chance that the supply will exceed demand and when that happen companies that can export their product will have strategic advantage.
Europe has almost 750 million inhabitants and spends a lot of money on health care. If cannabis is legalized there too, that means a huge growth market will open up!
Who is pulling the strings?
I mentioned that you have to look at management and their track record. This is especially important when investing in the marijuana stocks.
The three year bull run of the cannabis market has also attracted some doubtful people. Everyone sees how much money you can make in this business. So there's also the ex-investment banker types, who have never grown a plant at home and looking to make a quick buck.
I would stay away from the guys who have no experience, because they are only looking for money. For a shareholder this may not be a problem in the short term, but my focus in this blogpost is on long-term investing. So then it's nice that there is also a long-term vision within the company you put your money in right?
Okay, enough with the good advice… let's look at some marijuana stocks!
Stocks of cannabis growers
These are the so-called "plant touching" companies that actually grow weed. They produce for recreational use and/or medicinal applications.
Canopy Growth
Tickers: CGC / WEED
I'll start with the largest and also the first Canadian cannabis company. Canopy Growth owns many brands that produce and market both recreational and medicinal weed.
At the end of 2017, Constellation Brands (known for its Corona beers, among others) purchased 9.9% of the company. The plan is to introduce new products together in the future, such as cannabis extract drinks. More on that later.
Aurora Cannabis
Ticker: ACB
Aurora Cannabis is another major Canadian player. After the acquisition of competitor MedReleaf , they have grown even further and boast of the largest marijuana deal ($2.5 billion!) So far in the history of this market.
If they are running at full capacity, they can produce 570,000 kilos of weed per year, with nine locations in Canada and two in Denmark. That's a lot of marijuana.
Cronos Group
Ticker: CRON
The first weed stock that was allowed on the NASDAQ. Cronos Group from Toronto grows and produces medical marijuana. They serve the international market, exporting a lot to Germany.
In addition, they are building a branch in Israel and are setting up a collaboration in Australia. They don't really have a foothold in the US yet, but are currently taking over Redwood. So that will change soon.
Cronos shares have dropped 75% this year, so it could be a cheap buy.
Terra Tech Corp.
Ticker: TRTC
This agricultural company was established 10 years ago. Terra Tech is involved in the production and distribution of medical weed. Their brands are IVXX and Edible Gardens. They also have their own shops called Blum.
At the time of writing, Terra Tech is still an OTC stock and they are mainly active in California and Nevada.
This share was once worth $ 21 in 2014, but is now only $ 0.21 cents due to disappointing results. One to keep an eye on.
Stocks of pharma / biotech companies
You can also invest in cannabis stocks from companies that synthesize the active substance from the plant and process it into medicines.
I notice that these guys are currently doing a lot better than the plant growers.
AbbVie
Ticker: ABBV
The pharmaceutical company AbbVie has put a drug on the market that uses cannabis. The drug is called Marinol and is approved by the FDA. Marinol is used by cancer patients who suffer from nausea during chemotherapy and AIDS patients to induce appetite.
The nice thing about this stock is that AbbVie also develops drugs that have nothing to do with cannabis. So if you start investing in this, you are not completely dependent on the cannabis market.
AbbVie also pays one of the highest dividends on the US stock exchange. I'm talking 4.19%, which equates to $3.17 per share. For comparison; the average dividend in the biotech sector is 0.5%!
GW Pharmaceuticals
Ticker: GWPH
In the summer of 2018, the FDA approved the drug Epidiolex, which is produced by GW Pharmaceuticals. The special thing about this medicine is that it contains an active cannabis ingredient, instead of a synthetic variant.
The drug is used to treat seizures of 2 rare and violent variants of epilepsy.
Where many weed shares were dumped this year, GW Pharmaceuticals made a return of over 60% in the last 8 months.
Cara Therapeutics
Ticker: CARA
The biotech company Cara Therapeutics develops medicines for treating itching and chronic pain. In addition to the products they already have on the market, there are also a number of medicines in the pipeline.
If those drugs are approved, it can cause a significant increase. The value of this (semi) marijuana share has doubled in the past 8 months.
Axim Biotechnologies
Ticker: AXIM
Another biotech company with a number of drugs awaiting approval. Axim focuses on the treatment of various disorders such as dry eyes, but also to stop addictions such as smoking.
This OTC share has plummeted considerably over the past 2 years. Can therefore be an interesting bargain.
Stocks of suppliers
The weed market is going fast and producers need all kinds of things to keep their business going and scaling up. For example equipment for the cultivation or packaging materials.
KushCo Holdings
Ticker: KSHB
KushCo supplies packaging material and supplies, on which producers and suppliers can add their own logo and branding. They have 12 locations throughout the US. Their sales increased from just under $19 million in 2017 to a whopping $52 million in 2018.
However, this stock lost nearly half this year, so certainly one for the watch list!
Scotts Miracle-Gro Company
Ticker: SMG
Another share that almost doubled since the beginning of the year. In 2016, the CEO of a company that supplied garden supplies thought it would be good idea to also supply the major cannabis players.
And that worked out great. In Q1 and Q2 they presented fantastic figures and you can see that in the stock price!
GrowGeneration Corp
Ticker: GRWG
This is an OTC share and appears to be on the rise again in 2019. There are analysts who think that GrowGeneration can grow by 100% per year .
They operate specialist stores in the field of hydroponics and garden supplies. What we know in the Netherlands as grow shops. Their sales target for 2020 is $85 million. That is a triple of what they did in 2018… ambitious!
Stocks of business services providers
When things are going well with a certain industry, the consultants, real estate boys and other service providers jump on board. This is also the case in the cannabis sector. These companies also issue stocks, which you can use to indirectly invest in the marijuana hype.
Innovative Industrial Properties
Ticker: IIPR
This is a real estate company that focuses on buying and renting industrial real estate for the production of medical marijuana. They own properties in California, New York and Arizona.
This share went x2 in 2019!
General Cannabis Corp
Ticker: CANN
Another business service provider. General Cannabis has a wide selection of services that they provide within the weed sector. From real estate, to consulting and even security. In addition, they have their own cannabis clothing line .
Overall, this stock has fallen hard, but in this month (August 2019) it nicely doubled again from $0.50 to $1.
mCig Inc
Ticker: MCIG
These guys really do everything. They have their own dispensaries, their own products such as vaporizers, but also do consulting and media.
The stock was once worth nearly $1, but has now dropped to $ 0.03. So it has really become a penny stock. A memo was sent to the shareholders last week. Read it here and judge for yourself…
Piggybacking on the weed hype with old school vice companies
Due to the growing popularity of cannabis and legalization, traditional tobacco and alcohol producers are naturally getting interested.
There is even a report that shows that alcohol and tobacco sales will suffer from the continued growth of the marijuana business. But where there's a threat, there's opportunity. By creating new products for example.
The use of legal weed could in some cases replace the use of alcohol, but it could also lead to new drinks. Think of soft drinks that contain cannabis.
A number of big boys are already making some moves…
Heineken
Ticker: HEIA
This Holland based beer brewer is working on a bubbly water in which THC is used. It is called Hi-Fi Hops and is released by Lagunitas, which was recently taken over by Heineken.
They work together with medical weed company CannaCraft to add the THC to the drink and it is initially only sold in California.
Molson Coors Brewing Company
Ticker: TAP
If there is one company that has been very outspoken from the start about the impact of weed legalization on their business, it is Molson Coors.
They really see cannabis as a risk factor for the entire alcohol sector and even mention this in the annual financial reports that they submitted to the Security Exchange Commission.
Molson Coors announced last year that they will also set up a new product line with cannabis drinks. They do this together with the Hydrotherapy company for the Canadian market.
Constellation Brands
Ticker: STZ
As mentioned earlier, the parent company of Corona beer is already deep in the cannabis industry through their mega investment in Canopy Growth.
In addition to that investment, they are also busy developing weed drinks, which they are expected to bring to the market this year.
Small detail… Constellation Brands expects to lose millions on their investment this year .
A lot of movement and therefore opportunities!
For a number of companies the initial bubble appears to have burst, with prices falling sharply in recent months. This offers opportunities, but caution is required.
In addition there are weed stocks that just seem to keep moving up, such as in the pharmaceutical sector. This market is still in its infancy and with the right analysis looking for bargains could yield a good return in the long term.
Where can you buy marijuana stocks?
Nowadays you can invest in the marijuana sector or trade in the short term through any good broker.
If you want to invest in marijuana stocks, it is better to also have the underlying asset in your hands. Take a look at BDSwiss, where you can invest in weed shares without transaction costs.
Sharing is sweet and feel free to ask your questions in the comments below! 🙂