Trading with little money is now possible from as little as ten dollars. This means everyone can play the hardest game in the world. But is it smart to trade with a small account? I'll try to answer that question in this blogpost.
Trading is no longer just for the elite. Young or old, rich or poor, everyone should put at least part of their money to work. And nowadays trading with little money is easier than ever.
Trading with little money, isn't that scary?
In the beginning trading and investing may seem daunting, but if you know what you are doing it is certainly possible (even with little money) to make a few extra bucks. And the more your money grows, the more you can invest and the higher your profit can be. But there are risks as well.
Everything stands or falls with proper risk management. What risk am I taking compared to the potential reward? This is the key to success in trading. Also know as the risk to reward ratio.
Whether you have $10, $100, $10,000 or more to invest, there is a chance for everyone to make a profit.
Invest with 10, 20 or 50 dollars
To begin with, you are not going to get very rich if you invest with so little money. But there are brokers who accept small amounts of this kind as a deposit, such as IQ Option. Click the link below to open a free demo account.
This broker has a $10 minimum deposit and offers assets in many different markets. And with leverage you can open relatively large positions with small amounts.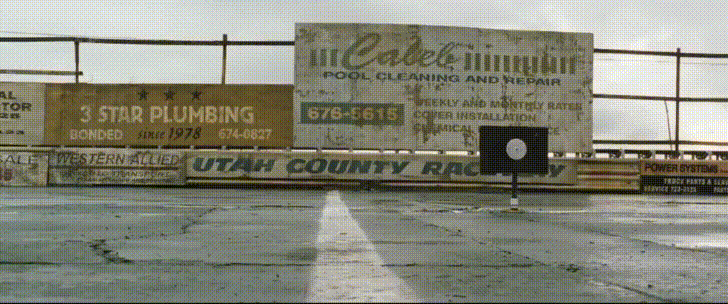 The problem is that trading with little money does not leave much room for error. No trader has a win rate of 100%. If we assume that newbie trader still has a fairly low win rate, you can lose your entire account with a few losing trades.
What I would do with 10, 50 or 100 dollars
As I said, trading with little money is quite risky because you are not allowed to make many mistakes. Of course you can get lucky a few times and build up a nice buffer, but it's still very tricky.
What you could do is invest with low leverage in one of the bigger companies. Like Apple, when good news comes out for example about the sales figures or a new iPhone is announced. This is also possible via the broker I mentioned earlier and you can always practice with play money first.
Other possibilities
If you find it really scary to trade with little money, there are other ways to make a profit starting with a small amount of money. Below are two examples.
Flipping: buying and selling via eBay
If you are handy and creative, you can buy old furniture that needs some love. Fix them up and sell them for a profit. A coat of paint and some nice pictures can do wonders. Furniture is just an example. There are lots of things you can buy and sell for a profit.
It's called Flipping. If you find this interesting, take a look at this subreddit .
Make money online
Nowadays there are a lot of people who make their money on the internet at their kitchen tables. There are many revenue models, but affiliate marketing is one of the easiest to learn. Take a look at the link below to see if it is for you.
Check this free affiliate marketing course…
Once you have built up a nice starting capital, you can of start trading and investing to grow it.
Invest with 100, 200 or 500 dollars
Whether $500 still falls under investing with little money is different for everyone. The fact is that with this amount of money you can choose between a lot more online brokers.
The beauty of a few hundred dollars is that you have some meat on your bones. By that I mean that you have more room to make mistakes, without immediately blowing up your entire account.
You can apply proper risk management and open small trades with a risk to reward ratio of 1:2. This means you only have to win 40% of your trades to make a profit. And because you bet small amounts at a time, you can also afford to lose a few.
Take my free online trading course to learn more about this.
What I would do with 100, 200 or 500 dollars
I would first open a demo account with the broker mentioned above. Then I would take an online trading course, practice a lot and finally move on to trading with real money.
Invest with 500, 1000 or 5000 dollars
Believe it or not, for many people this is still called investing with little money. With these kind of amounts you can also trade and invest with the brokers that I mentioned earlier.
The nice thing about this budget is that you can go one step further in addition to trading yourself. There is a broker that gives you the opportunity to copy successful traders and investors. This is called Copy Trading and you can sign up for free to try it out.
What you are actually doing is reserving a part of your capital to copy the positions of a successful investor. This is all done automatically via the platform. Certainly worth a try.
You can try the platform for free via the link below.
What I would do with 500, 100 or 5000 dollars
I would fully focus on technical analysis to learn to trade and invest. Then I would reserve a third of my money to copy the best traders and I would trade with the other part myself.
Invest with a lot of money
Everything above $5,000 is (in my opinion), no longer investing with little money. If this is the case for you, then you can also trade with the brokers mentioned above.
The big advantage of these types of amounts is that you often receive VIP treatment. Get assigned an account manager or discount on transaction costs.
If you really have a lot of money to invest, you can also look at other ways to grow your money in the long term. For example investing in:
Real estate
Startup companies
Gold
From $10,000 and up you can also contact asset managers. You then hand over investing your money to the professionals. Based on your risk appetite and preferences they will trade for you.
Why investing and trading with little money is smart
One thing's for sure; your money will only devaluate in your savings account. The interest you receive does not even cover inflation (depreciation of money).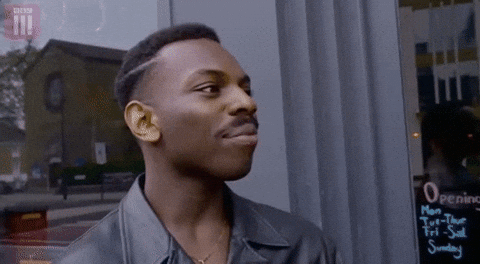 The inflation rate in the US was on average 2.44% in 2018, while the average savings rate is at 0.09%. Every year that your money is in your savings account, you lose more than 2% on your capital.
Risks of investing with little money
Of course there are dangers too. Especially when it comes to trading with little money. I've said it a few times; risk management is an important part of investing and if you really have very little money, there is just not much to manage.
Personally I would say that you just have to keep saving until you have at least $250, before thinking about trading. Yes it is possible to trade with very small amounts, but the risks are very high because there's no room for error.
Hopefully this will help you and if you have questions about investing or trading with little money, feel free to ask below.